The silly season is upon us! This week Em and Anna from Soul Sister Health share their best tips for making our way through the mayhem as part of our All About Mum series.
Christmas is fun, social, and time for reflection but it can also be busy, chaotic, a time when sometimes even our best intentions towards our health, go out the window. Here is our go-to guide to help you to survive the holidays... and beyond.
MOVE MORE EVERYDAY.
Get that beautiful body moving! No, we aren't talking about your morning PT session or your scheduled pilates class (although they have their own very important benefits) we are talking about how much you move all day… and if you really think about it – some days it might not be much, particularly at this time of year!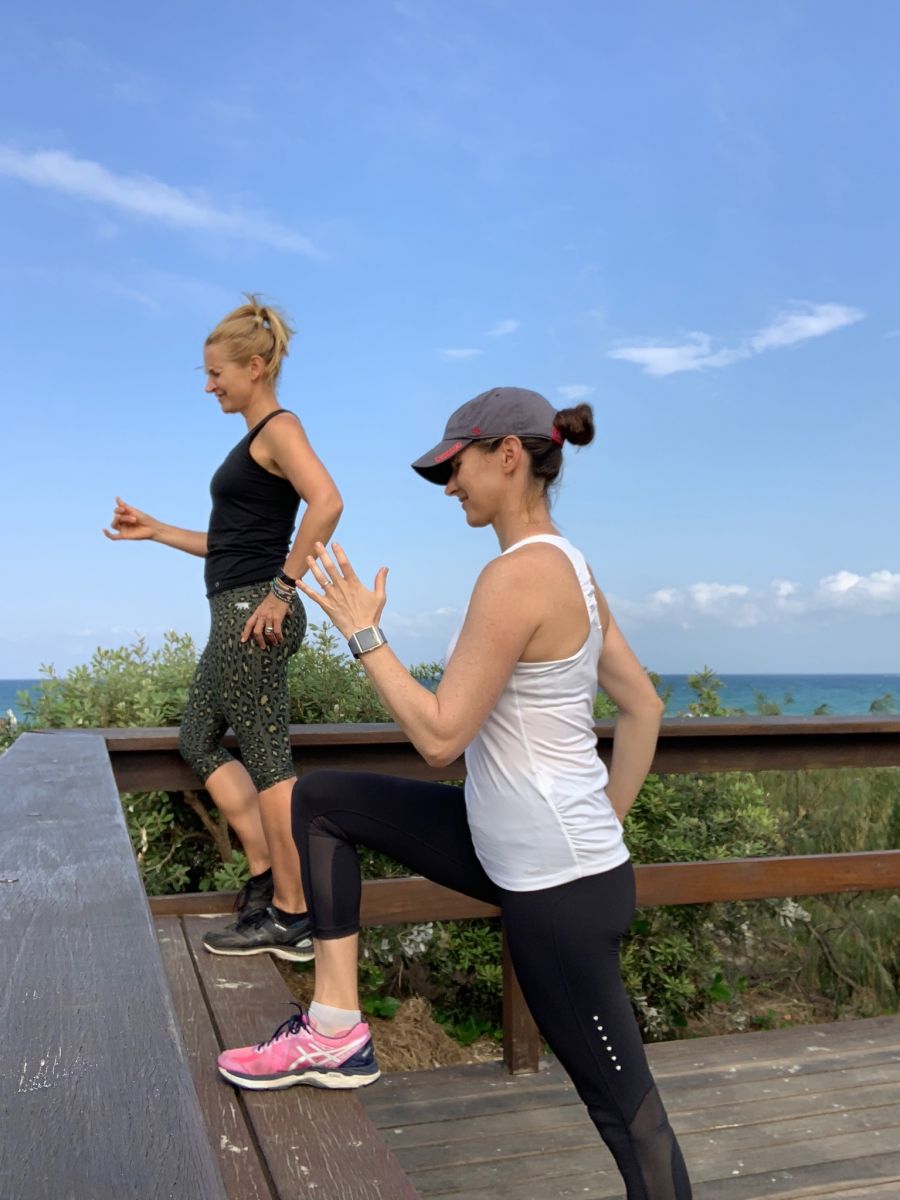 Our bodies were made to move and move often. Sitting for extended periods of time causes your body to shut down on a metabolic level. When your circulation slows you use less blood sugar and burn less fat – increasing your risk of heart disease and diabetes. Feeling uncomfortable? Good! As we get busier, our kids are home on holidays, and we struggle to juggle everything on our Christmas to-do list - our regular training can drop off, but it is still so important that we keep moving. Incidental exercise becomes even more important at times like this. Get up off your butt and keep moving. Everyday. Being more active throughout your entire day with regular movement has enormous health benefits. Walk instead of drive when possible. Park the car further away. Take the stairs. Get in the pool with the kids and fit in a quick workout there (hold side of the pool and kick in spurts for 30 secs at a time; tread water in the deep end for a period; pull yourself up out of the pool then drop back in - do this 10 x...) The options are so endless, and it doesn't matter HOW you move, just keep moving.
START THE DAY RIGHT.
There is no doubt that when things get busy – nutrition is often the first thing that goes out the window. BUT, if you can at least start the day right, nutrition-wise, whatever happens for the rest of the day will have less of an impact.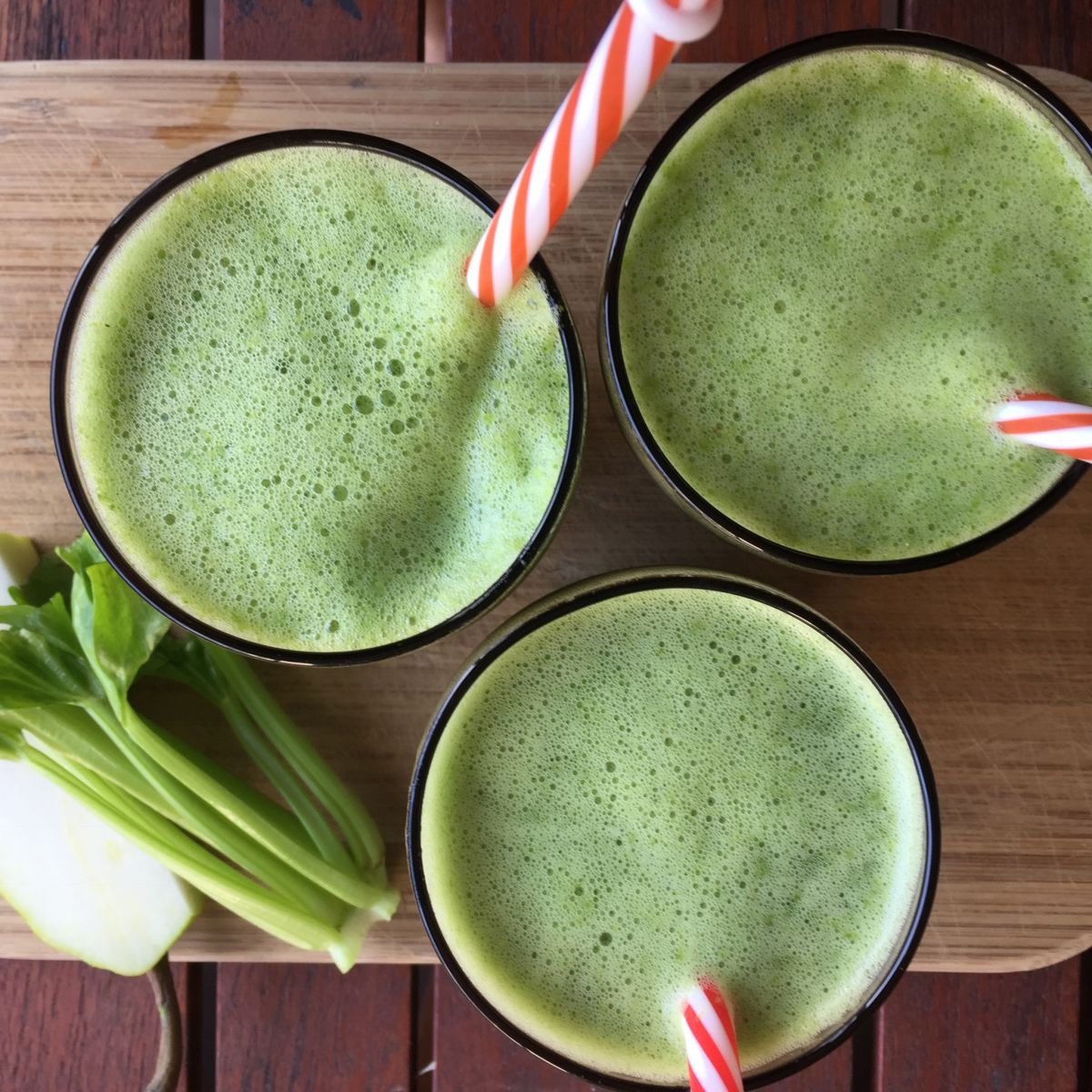 So, what's the best option?! In summer we love nothing more than a big nutrient-packed green smoothie. Think you don't have time for a good breakfast? Well, do you really have time to be feeling below-par for the whole day? We don't!! A little bit of prep can make the mornings pretty smooth(ie) sailing ;-) A good beginner smoothie to get you started: 1-2 cups spinach, ½ frozen banana, ½ zucchini, ½ small avocado, 2 tbsp cooked quinoa (or soaked oats), 1 tbsp protein powder (optional), 1 tbsp natural yoghurt, 1 cup water (coconut water or milk). New to the world of smoothies? Read our smoothie 101 on How to make a nutritionally 'complete' smoothie, here.
Kitchen hack– to save time in the mornings, throw all of your smoothie ingredients into a Ziplock bag in single serves, and store them in the freezer. Pull one out as required, each morning. Then all you need to do is empty the contents into a blender, add your extras with your liquid of choice. Blend for 60 secs on high and voila. Enjoy!!!
TAKE YOUR OWN
We have all been caught out at work, a party or dinner having to eat something that we otherwise might not. So, why not Take Your Own (TYO) to make sure that there is always something for you to eat?
If sweets are your weakness, why not take a plate (or serve) of nutritious and delicious sweetie treats so that if and when you indulge, you can do it guilt-free and in-line with your own food philosophy? If you are more of a savoury/ salty kind-of-girl make sure you have a plate of healthy appetisers or a big flavour-packed salad on hand to fill up on at meal time. We are certainly never against a little indulgence on the food-front (it is after all about balance!), but you want it to be on your terms, not because you had no other option (we find that is when we make poor food choices).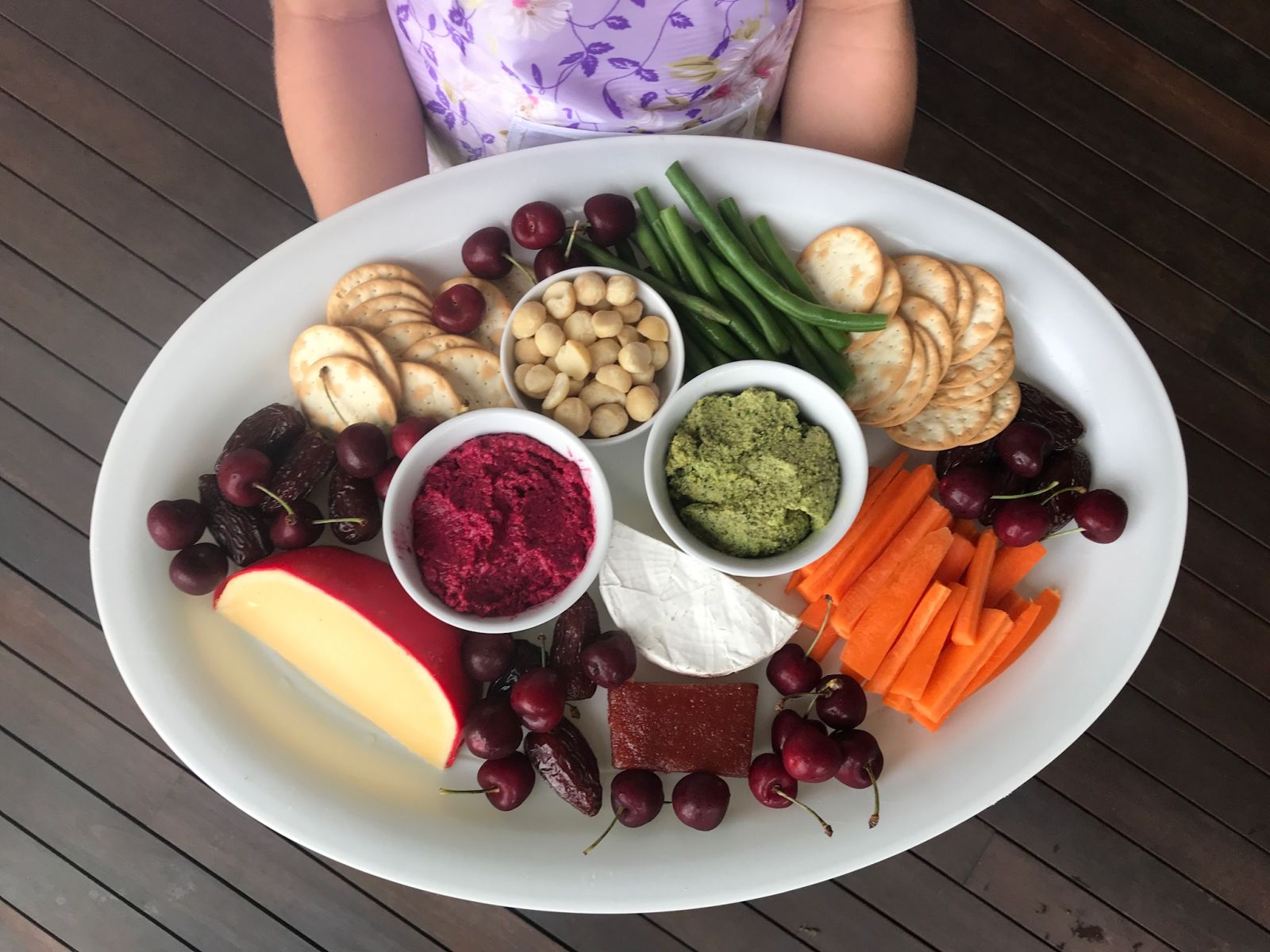 TAKE TEN FOR SOME ZEN.
Down-time. 'Me" time. Time out. Whatever you want to call it – you know what we are talking about. Too often we view this time as selfish, we feel guilty about it and push it way down our priority list, putting everyone ahead of ourselves – often to the detriment of our own health!
But, just as they ask parents on airplanes to put their oxygen masks on before helping their kids, we are suggesting you do just that. Look after yourself, so that you are in the best position to look after everyone else! So, look to take (at least) ten (mins) for some zen. We aim to make our zen some relaxing movement – online yoga sequence, dynamic stretch in front of tv, foam rolling before bed. But your zen might be a massage, long bath, meditation or pedicure, a cup of tea in the sun… whatever allows you to take some time out. You will feel better, move better, and even sleep better, but best of all – you will be better placed to be the best mum, partner, friend, colleague that you can be! This may have to wait til Christmas is over, but make sure it becomes a priority post-Christmas when things settle down.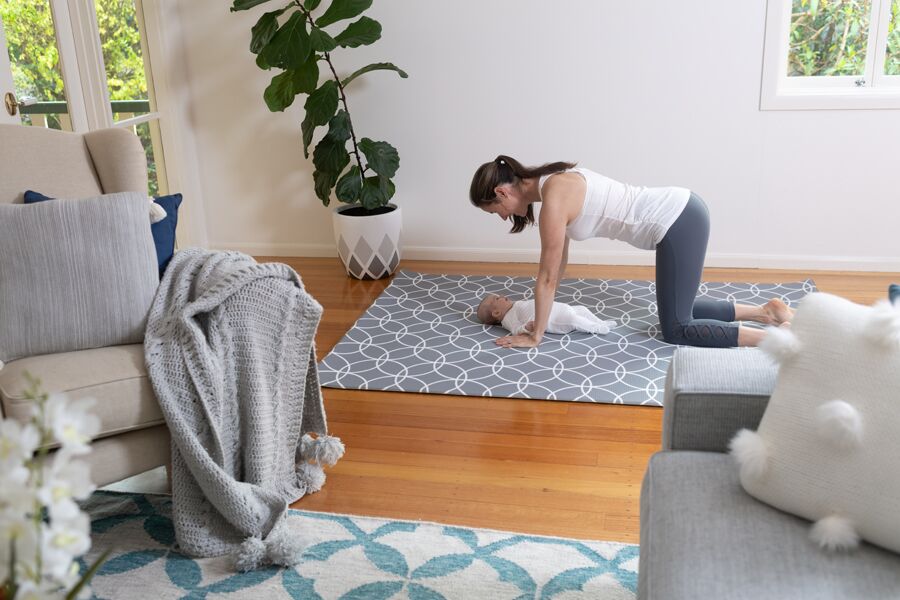 KEEP THINGS SHORT AND SWEET

Did you know that even 10 minutes of exercise has huge benefits for your health? So if you are finding it hard to make time to 'exercise' don't abandon all exercise, just when you get busy. If 10 minutes is all you can manage, do ten mins. If you can manage that a couple of times a day, you are on a roll! Pick 4-5 exercises that you can use in a circuit. Set the timer (for 10 mins, 15 mins, 20 mins – whatever you can manage), do 12 repetitions of each exercise and do as many rounds as possible in the allocated time.
Here is one beginner sequence for you to try: Back lunge; push ups (on knees or toes); squats (weighted or unweighted); and mountain climbers. For more ideas and workouts, check out our IG account and search #sshmovers for a host of short and sweet workouts.
Don't forget one important point though - with these shorter training sessions - you need to work hard! If done correctly, you will be breathless. Always work within your own limits. Stick with exercises that challenge you but that you are confident in. Pre and post-natal mummas, please follow your specialist's advice ( we have plenty of modified workouts on our IG too - so check this out).
PLAN YOUR MEALS AROUND THE SIDES
It is a longstanding SSH family tradition to plan our Christmas meal around the sides! Likewise for any entertaining, even everyday family meals – it is ALL about the sides. Don't get us wrong – we love a beautiful leg ham, roast chicken, baked salmon or slow-cooked lamb, as much as the next person. But our hero of the day, is always our fresh delicious and seriously nutritious salad smorgasbord. The perfect way to get your Christmas day (or anytime fix!) without filling up on the heavy stuff is to go for the sides first.
Use fresh seasonal produce. Throw in plenty of colour. Add tasty, home-grown herbs. Keep your dressings, zesty, simple and light and you can't go wrong! It's time you made friends with your veg! Check out our IG account and hashtag #sshsalad for some inspo online!
ANYWHERE AND ANYTIME
We are now all so hectic, not just at Christmas time, but a lot of us, year-round. We are constantly juggling so many commitments and sometimes begrudgingly, think of exercise as just another thing on our 'To Do' list. Or we think that it really needs to be "all or none". First up, we need to ditch the mentality that a workout can only happen at the gym, or at 530am in the morning, or with the assistance of your PT. Then, instead of sacrificing your workouts altogether (the 'none' option), try and multi-task instead. Remember that even the small things can make a big difference, so make the most of every opportunity that you get!
In the kitchen cooking? Squat away while you wait for the pot to boil. Supervising the kids in the pool or at the park? Lunge up and down the side or use the park bench as a step up. Watching tv with your partner? Complete your full stretch routine in the ad breaks of your favourite tv show.
This is all made easier if you are 'dressed for success (in your active wear)' and 'keep things short and sweet' - a little change in the way that you mentally approach your exercise, can reap big rewards, so start to look at exercise as something that you can squeeze in – anytime, anywhere!
K.I.S.S (Keep it simple, Sister)!
Did you know that habits can take up to 80+ days to be formed properly. Every time you add a new habit, it becomes less likely for any of them to succeed! So, what is our advice here – pick one thing and look at how you can introduce that into your everyday (eating breakfast, moving more or better sleep?). Once that becomes habitual for you – and only then – look at the next tip you might try and give it a go. While a number of the tips here complement each other – please don't try and do all of these at once. We want you to succeed. We want these things to become second nature to you and we want good health to become easy for you, for life! So, be patient. Pick off one small action at a time. Master that first. Then introduce another. Most importantly, keep it simple.
But, most importantly of all - relax, enjoy this special time and ditch the guilt that we often feel at this time of year. If you can use any of these tips, you will come out of the 'silly season' a. little better off than you would otherwise have been.
Anna & Em xo
Would you like a little more from us? We don't blame you! ; -) Check out this post on the advantages of HIIT training, or how about the health benefits of eating Wholefoods or why training more is not necessarily better for you?