Last week Team M&B had the honour of attending Baby Give Back's beautiful Mother's Day High Tea fundraisers in Brisbane and the Gold Coast.
The two events were created to help raise funds for the incredible work of Baby Give Back. In case you've never heard of them, Baby Give Back are a phenomenal organisation that help families in crisis. They believe every baby deserves an equal start so work to provide donations via social service agencies and social workers who are qualified to assess a family's need. Just last month alone (April), they helped a 1800 families get the emergency donations they required which included day-to-day cases PLUS an extra number of families affected by the horrific flooding across QLD and NSW.
Munchkin and Bear were "Platinum" Sponsors of this event and provided a $5000 cheque towards the worthy charity. Thanks to the generous donations from sponsors, ticket-buyers and event attendees, the community were able to raise over $100,000 for Baby Give Back! What a MASSIVE achievement. The postive impact this level of support will have on so many families in need is undeniable!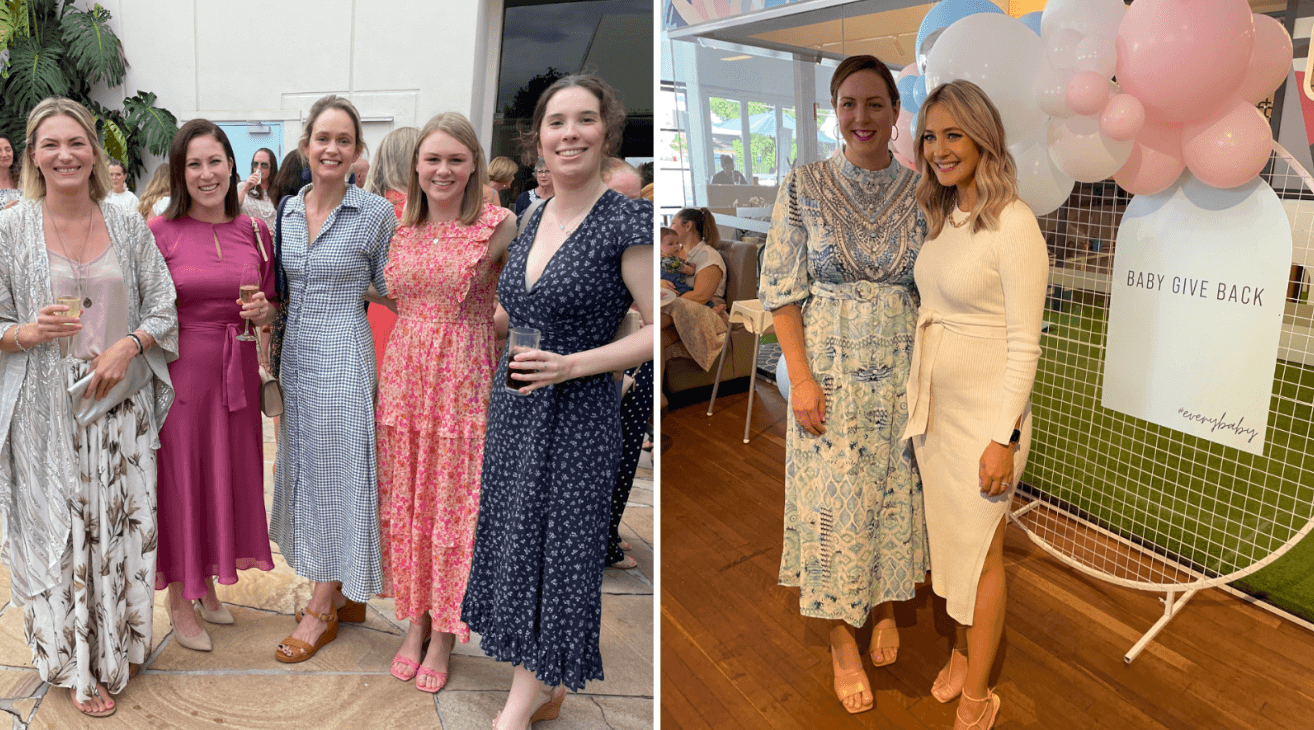 It was our absolute pleasure to attend the events - the first one was held at the amazing Jugar Indoor Play Centre in West End, Brisbane. Hosted perfectly by Kendall Gilding, we had an lovely time listening to the powerful guest speaker Vanessa Haldane from "Journey to Worthy" and Lady Mayoress, Nina Schrinner.
The following day, our whole M&B team headed to The Star on the Gold Coast for the next High-Tea. There were over 500 attendees and we were so thrilled to have multiple M&B customers come up to our team to say hi - that totally made our day! We also got to hear from the inspiring Dr Dinesh Palipana and enjoyed the professional hosting from local radio host, Emily-Jade O'Keefe.
Click here to watch a little video from our day!
A huge congratulations to the Baby Give Back team - the work you do for our community and the support you provide to those who need is most is phenomenal. We couldn't be more proud to be aligned with and donate to your organisation.